My Melton: Michelle Sheppard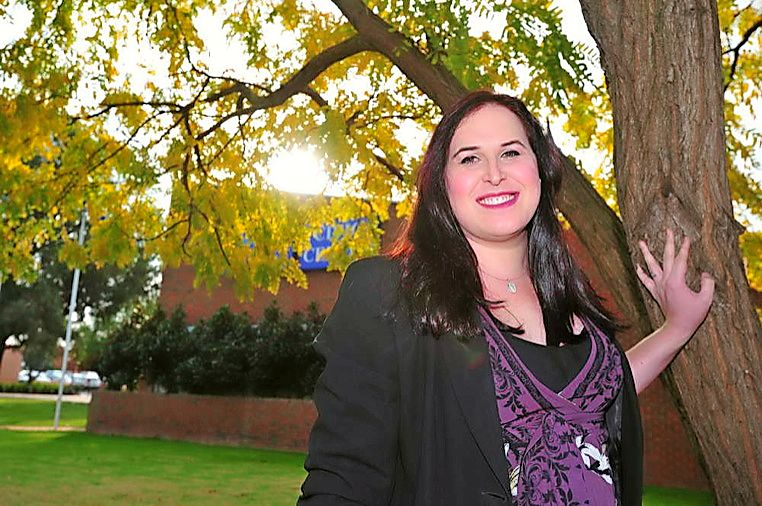 Michelle Sheppard is a businesswoman, entrepeneur and radio host — among many other things. She started the transition four years ago, but says gender identity was something she struggled with for most of her life.
What's your connection to Melton?
My ex-wife and her family have been in Melton for many decades and when I migrated to Australia, from the United States 15 years ago to be with her, we settled here as well.
What's your favourite thing about living in Melton?
I love that the City of Melton borders on regional and metropolitan Melbourne. I spend so much of my time in the CBD and when the weekends come I have my small town life with my kids.
What would you change about the area if you could?
I would say that having more things to do as a family like a bowling alley or mini golf etc. instead of every corner having a bottle shop.
Where's your favourite place to hang out in Melton?
My kids and I do love going to Mick's Jump and Play a lot – that or the parks. We can play together as a family and forget about any of our issues.
What has being transgender taught you?
That most people will judge others on some level based on a number of factors, and may not even be aware they are doing it. We need to remember that everyone deserves to be treated with dignity at every stage of their life despite how much it challenges our understanding of "normal".
Why did you decide to start LGBTI jobs?
Well in the past I never struggled landing a role at most organisations and had a solid CV, but after transition I found companies turned me away saying, "Being transgender isn't a cultural fit in the workplace" among many other comments. As confronting as it sounds this is the reality in the transgender community. Even worse, transgender people have been refused medical care, kicked out of their jobs and experienced a loss of friends and family. I was experiencing this first-hand.
I took my situation at the time and used it as an example when speaking to other transgender people as well as employers. I asked what had been done up until that point? How had the transgender community been engaged over recent years? What kind of training was being done in the workplace?
It turns out a brief conversation really can change minds, especially if it is an open and honest one where we all have freedom to speak and it's not one sided … And it was genuinely welcome.
People were thanking me, they were hugging me at the end, and inviting me back more to help their workplace and help others.
You've been recognised in the LOTL 2016 'power list' for helping make the life of others in the LGBTI community "a little bit easier". What motivates you?
Trust me I was shocked and asked "I can be on that?!" here I was on a list with Magda Szubanski and Penny Wong as a trans woman making a difference for the LGBTI Community. My girlfriends and I laughed every time we went out because they were going out for the night with a "power lesbian" every time we had drinks or if they came with me as a plus-one anywhere, which I love sharing the experiences with each of my friends.
So many things motivate me – my daughters, my friends, the people who thank me. It is that sense of community knowing I am making that difference for others. I am determined at times and refuse to be told no.
Michelle will be a guest speaker at Melton council's International Day Against Homophobia, Biphobia, Intersex-phobia and Transphobia celebrations on Wednesday, May 17, 11am-2pm, at 232 High Street.